Yoga has been - and still is - our anchor throughout life.
Art of Yoga was founded by Brankica and Drazen Matic, who started practising yoga in 2010. Both have several years of teaching experience. Yoga, ayurveda and healing have completely transformed and turned our lives upside down, and we are both deeply grateful to have found this ancient practice. Like so many others we too have been affected by illnesses and other traumas that have changed our life profoundly.
Our journey
Yoga has been a huge support through hardships, when everything almost seemed too hard and overwhelming. Yoga has been - and still is - our anchor throughout life. It keeps us grounded in a fast paced world. To us, yoga has never been about getting our legs behind the head, reaching our toes in a forward fold or doing drop backs. Yoga is so much more than a few poses on a rubber mat. It is a way of life, and the practice can move very deeply into your life. You may never be able to reach your toes or bind in Marichyasana D, however, it doesn't matter. If you are happier, more peaceful and overall a better person, then yoga is working, and it doesn't actually matter whether or not your heels reach the mat in Downward Facing Dog - at the end of the day that isn't what yoga is about anyway.
The last several years we have lived the yogi life and followed the eight limbs of yoga. We don't just practise yoga on our mats. We practise yoga when we go to the supermarket, have movie nights with our children, and when we work. In other words, we practise yoga in every aspect of our life.
After having practised yoga for a number of years, we both felt called to share this beautiful practice with others. We are passionate and love sharing this practice with others because we know firsthand how much of an impact yoga can have in your life. We look forward to sharing yoga with you too.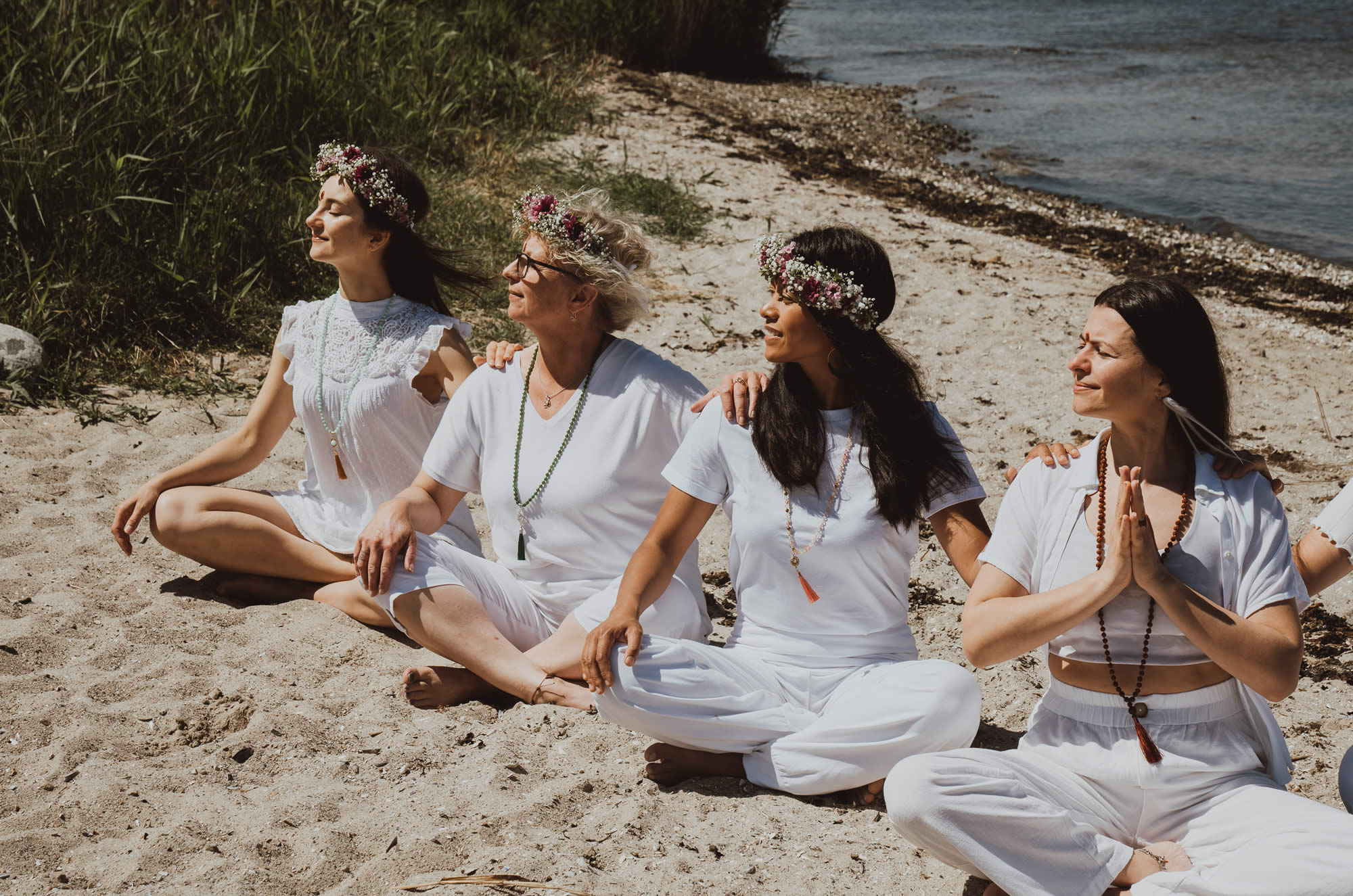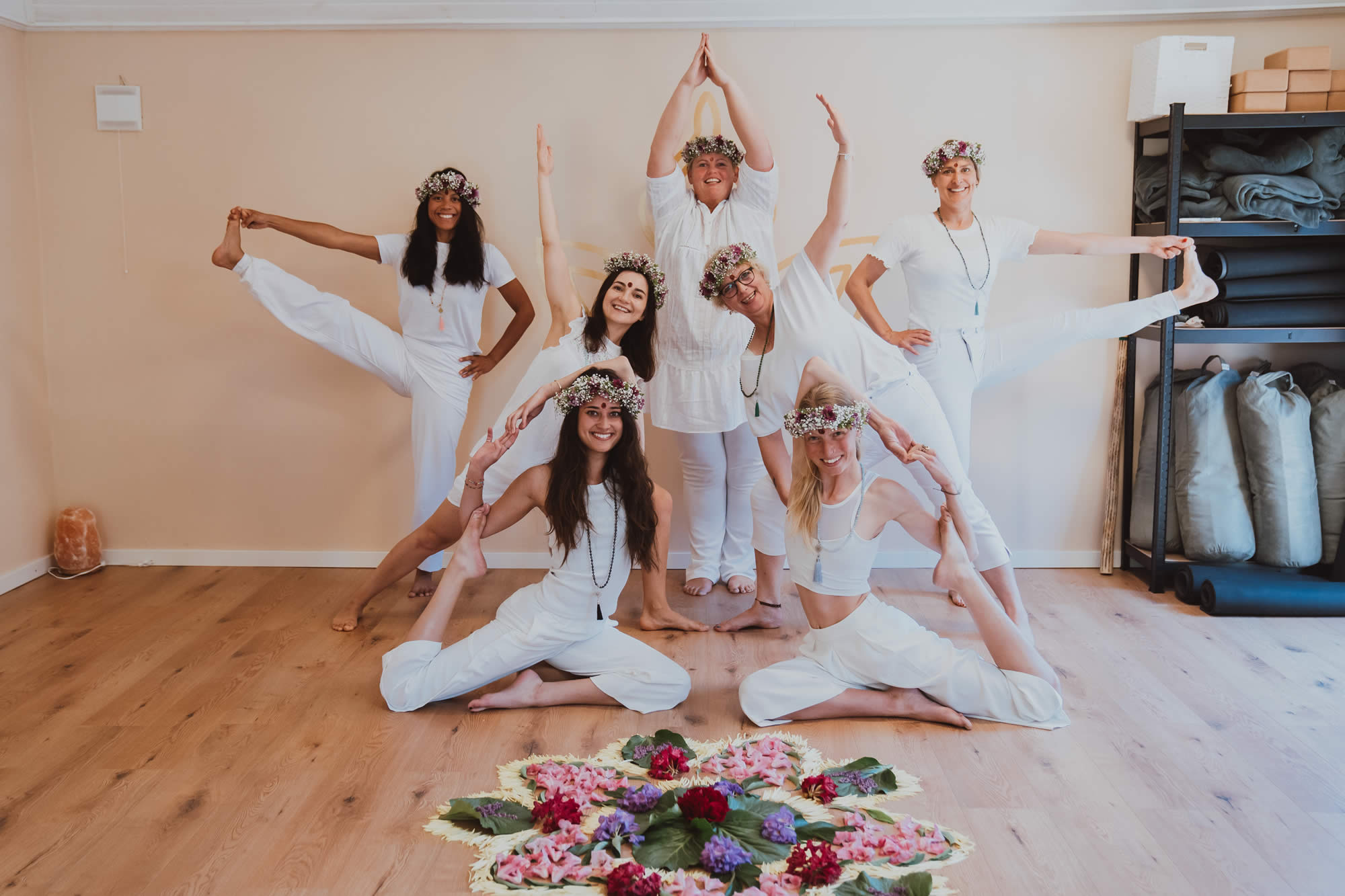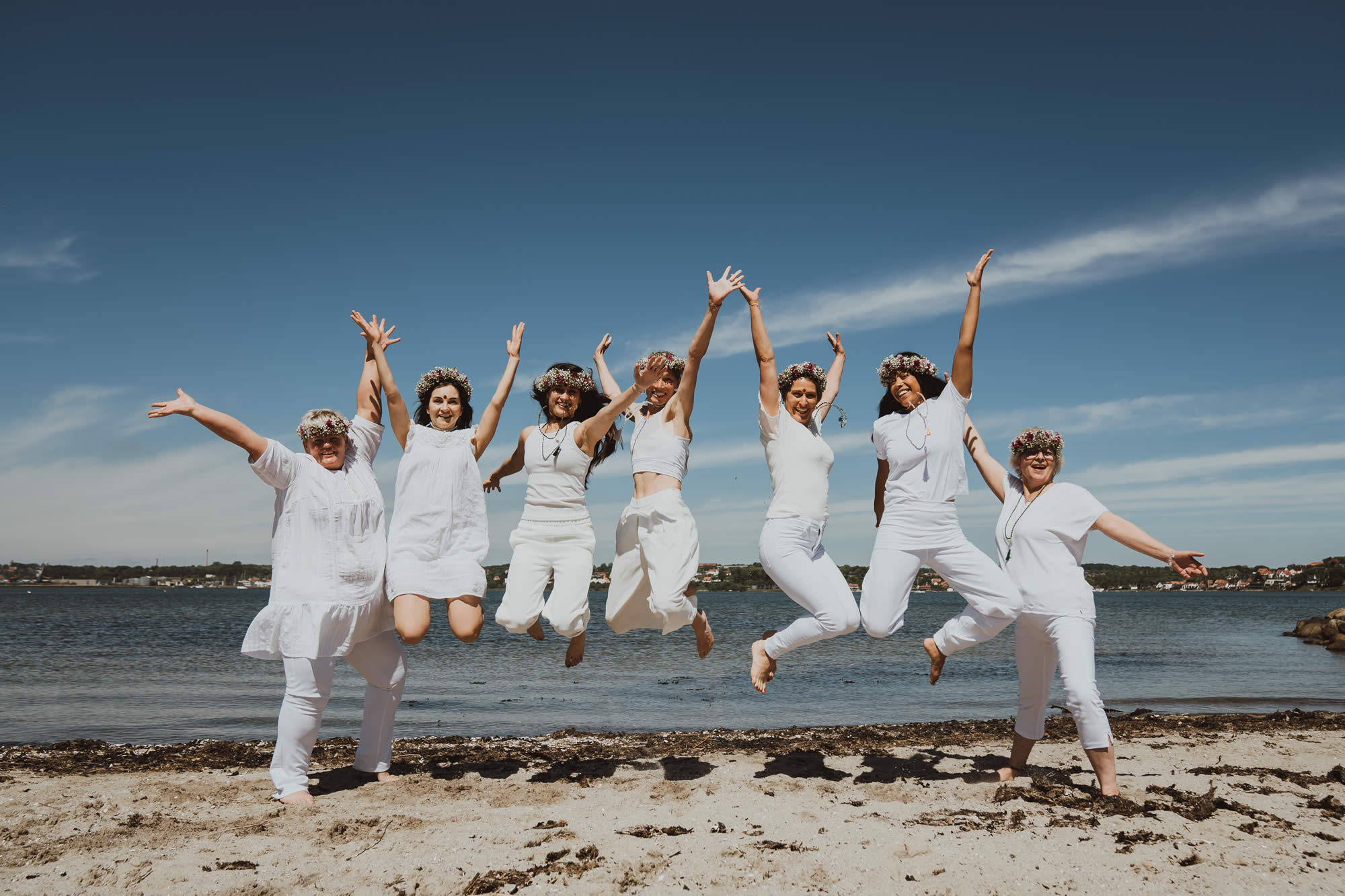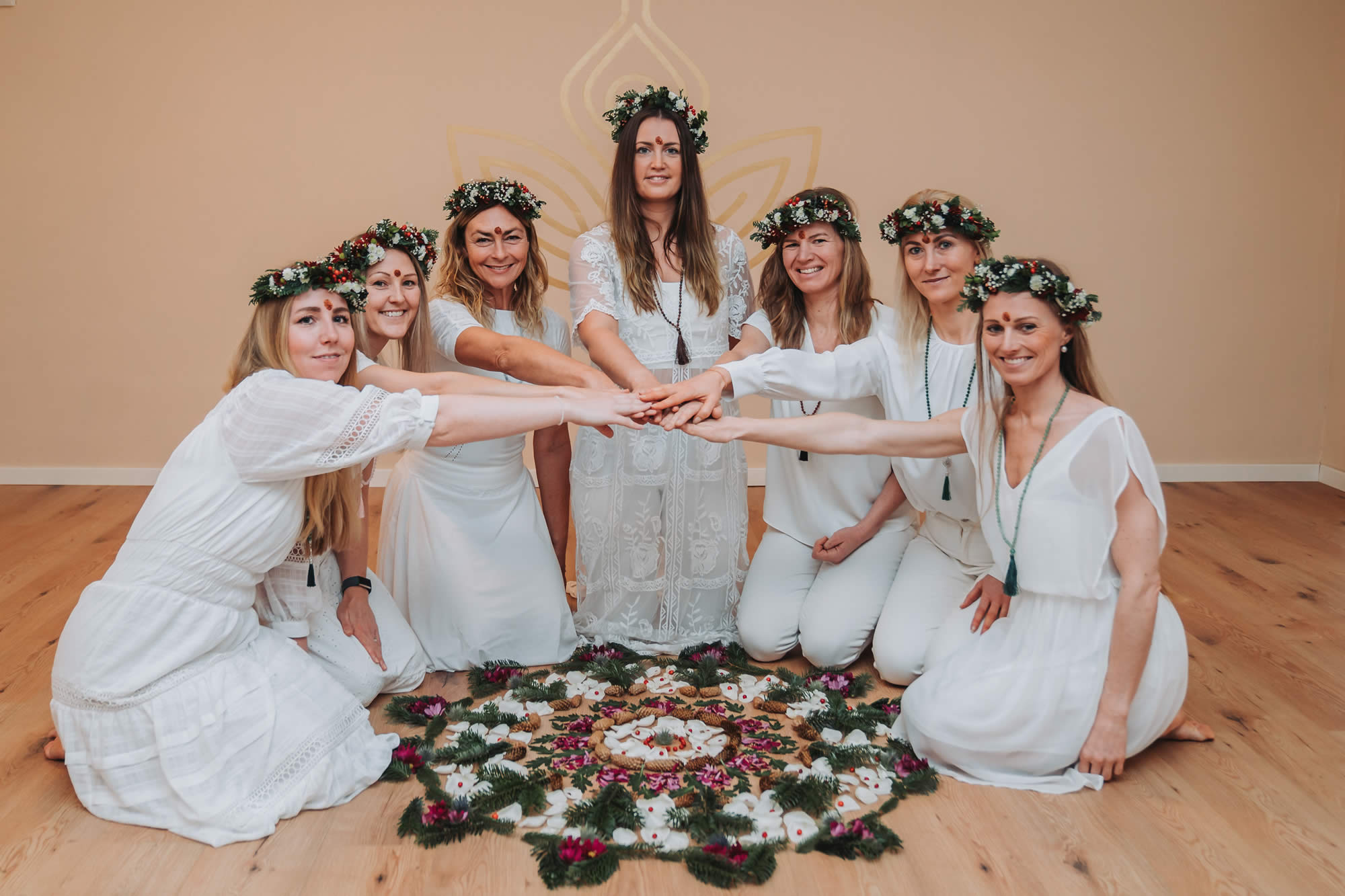 Our staff is always here to help
Brankica Matic
When I first started practising yoga, I had one goal: to reach my toes. However, I quickly realised that yoga is about so much more than reaching your toes - even though that might be the impression you get when you see yoga pictures on social media and in magazines. For me yoga is about finding inner peace and liberation. It is about finding my true values so that I can live a meaningful life.
My first yoga teacher training was a 200-hour teacher training with a focus on Ashtanga Vinyasa. Since then I have attended several workshops and other trainings with Kino McGregor, Eddie Stern and other internationally renowned Ashtanga teachers.
After focusing on Ashtanga for several years I felt I was missing a more slow, calm aspect of yoga: yin yoga. When I started practicing and studying yin yoga I felt a new sense of wholeness in my practice. I believe it is important with both yin and yang in order to find wholesomeness and balance both in your practice and in your life. I have since then also started studying Kriya yoga, Yoga Nidra, Sanskrit, yoga philosophy and Reiki.
Brankica's teaching
My teaching is considerate, challenging and mindful. Everyone is welcome at my classes, and the most important thing for me is creating a space where every student feels safe and welcome. Furthermore, I have a huge emphasis on the breath as well as synchronising breath and movement. I help you move in a flow with more ease and understanding of your physical practice while you also deepen your practice.
I love sharing everything I have learned throughout the years, and I often come around to my students during my classes. I hope that everything I share is a source of inspiration and something you can use in your daily life. Through creative flows I work with the energies of the body and balance the meridians and chakras. Moreover, I also incorporate healing meditations into my classes.
My yoga journey - both as a student and a teacher - has taught me how I best hold space for both myself and others, and what my true values are. My yoga practice has taught me how to set boundaries and how to love. It has taught me acceptance, finding inner peace and simply just being. I don't believe your happiness depends on whether or not you can get your legs behind your head. I believe that your happiness depends more on how well you can practise yoga off the mat.
I look so much forward to sharing, teaching and growing with you - both on and off the mat.
Drazen Matic
My yoga journey started on Christmas Eve 2015, when my wife, Brankica, gave me a rather unusual present. She gave me a yoga teacher training in Brazil with David Lurey and Mirjam Wagner. It was an extraordinary experience that completely changed my life. Since that training I have been craving more and more knowledge and wanting to dive deeper into the world of yoga. I have since then attended workshops and trainings with David Swenson, Chuck Miller, John Scott, Richard Freeman and other internationally renowned yoga teachers. Their approach to yoga has highly influenced my teachings and who I am as a person today.
For many years my life was a bit of a roller coaster, and I denied myself the help I desperately needed. I chose not to listen to my intuition and convinced myself my inner voice wasn't important.
I grew up in the old Yugoslavia, where I experienced the war as a child. Moreover, I have had cancer twice. Both of these experiences have affected me in a profound way, and I had so many mixed feelings and memories, that I pushed away instead of dealing with them.
The more I pushed my feelings and emotions away, the stronger they became. It wasn't until I started practising yoga I finally started working through my traumas. When I started practising yoga, everything sort of fell into place, and for the first time I experienced peace and clarity in my mind and strength in my body.
I have more than 2,000 hours of teaching experience. Furthermore, I have studied Ayurveda.
Drazen's teaching
My yoga classes are highly inspired by Ashtanga yoga. I place a big emphasis on the foundational principles and techniques, which gives my students an opportunity to express their full potential. At the same time I always consider individual needs and differences as no body or person is the same. I am deeply interested and engaged in my students, and I am passionate about supporting and helping my students reach their goals.