Approved by Yoga Alliance
---
Do you dream about diving deep into the magical world of yoga? Do you dream of sharing yoga with others? Then our 200-hour YTT is for you. Once you have completed this transformational training, you can call yourself a yoga teacher, and you will have all the tools you need to teach and share this beautiful practice with others.
Go on an inner journey
During this 200-hour teacher training we will explore the world of yoga and go through a deep, transformational inner journey. The training is uplifting, strengthening and powerful for both body, mind and soul. You will be fully equipped to teach your own yoga classes once you complete your YTT with Art of Yoga.
We create a safe space where every student feels welcome, seen and heard. Here, there is room for everyone, and you can show up exactly as you are. Our training is a loving and safe space, where we guide, support and inspire you to find inner peace and strength. During the training you will go through a personal transformation.
Let us guide you through this life changing journey. It would be our honor to teach and support you on this transformational journey to become a unique yogi and a passionate, loving, open and understanding yoga teacher, that can create a safe and loving space for students and share the wisdom and magic of yoga.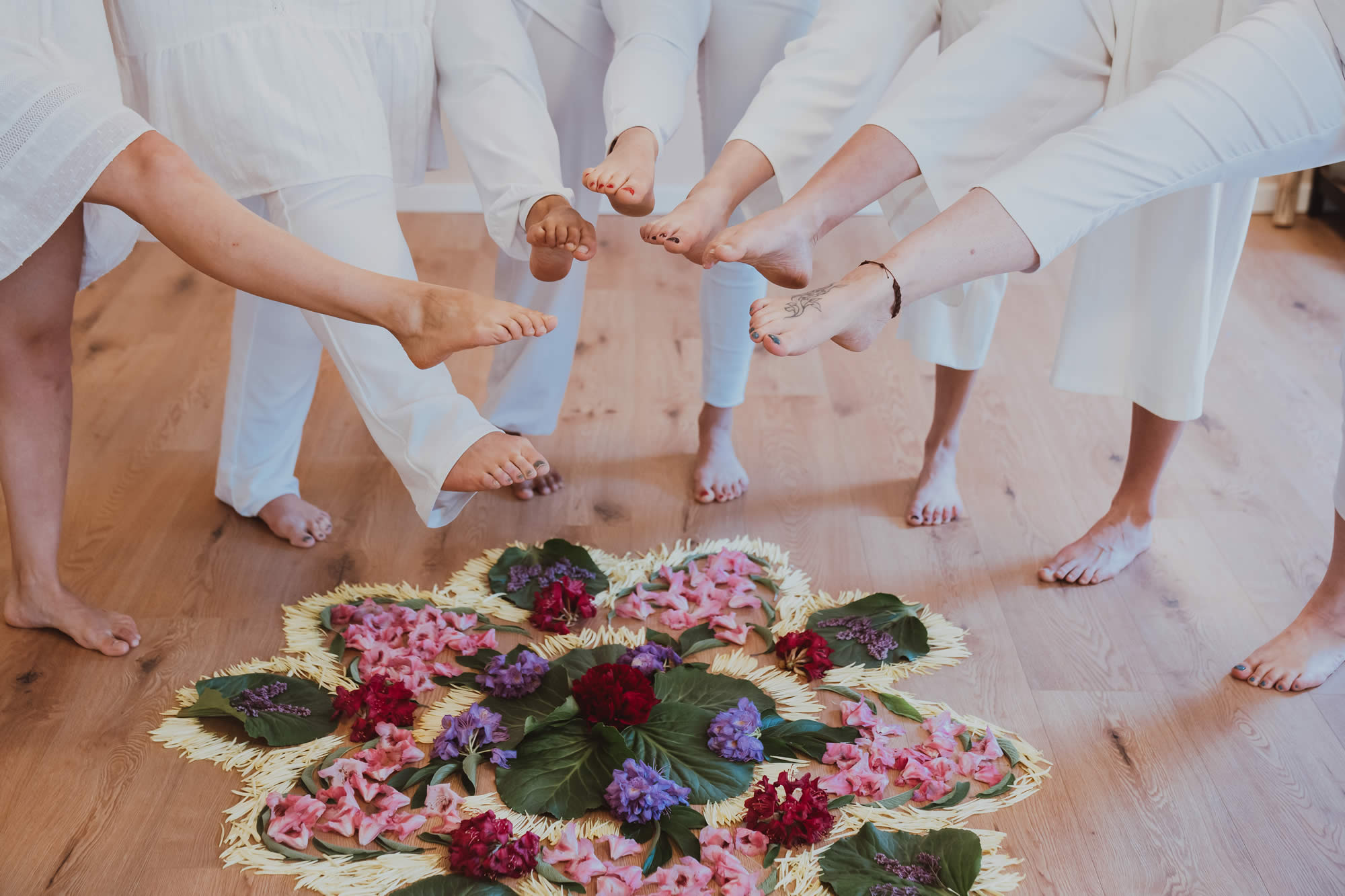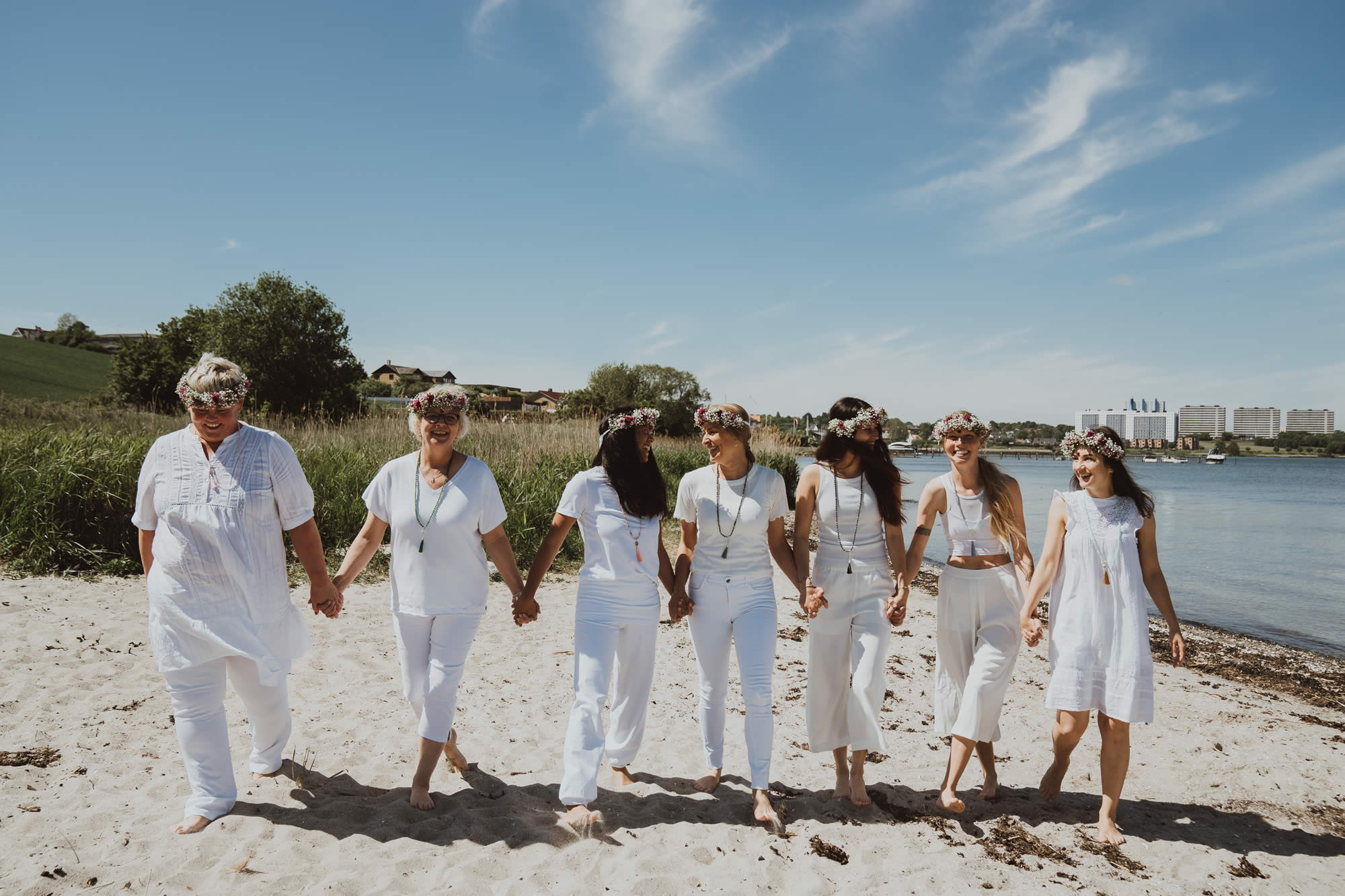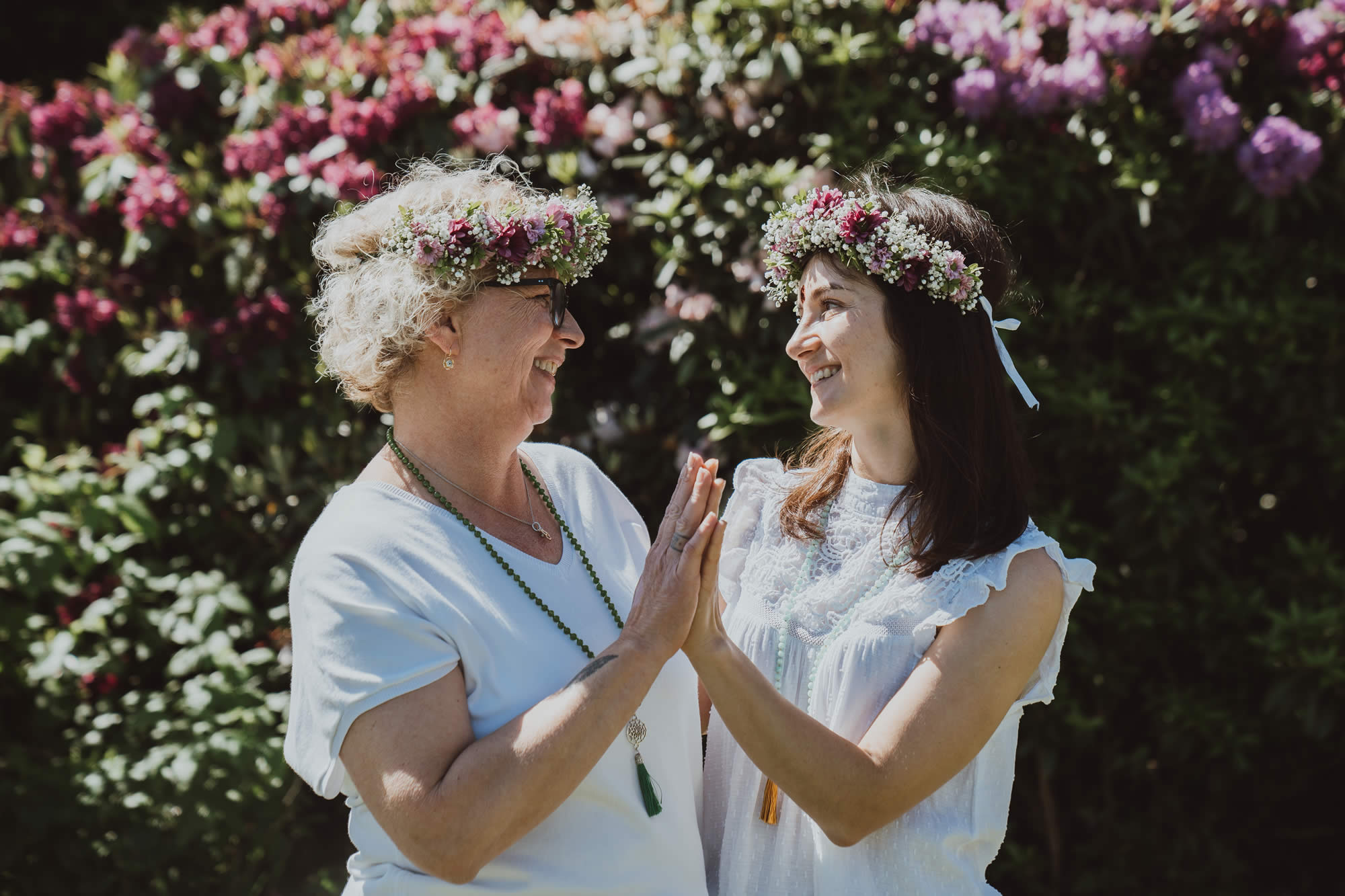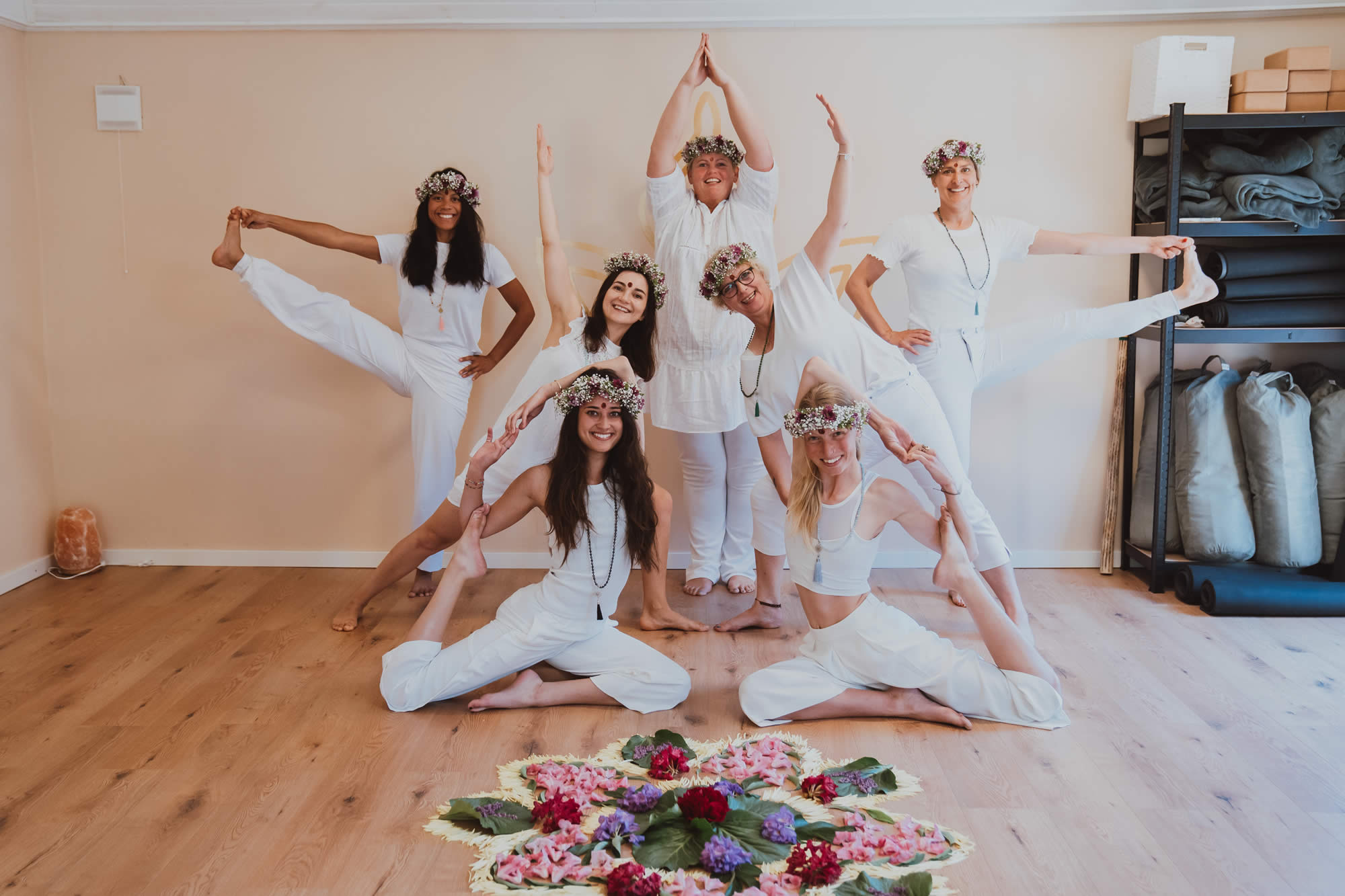 A YTT founded in yoga philosophy
The training consists of nine modules and is designed for you to explore your inner landscape. At the same time we will explore yoga philosophy in depth, as we believe yoga philosophy is the foundation for our physical practice. We will explore the eight limbs of yoga, the Yoga Sutras of Patanjali, yoga history and much more.
We will also share modern tools for self study, self reflection and movement inspired by traditional pranayama, asanas and yoga philosophy. Furthermore, we will help you develop your own daily sadhana practice. Together we will develop your sadhana practice, as we believe this is where the real transformation and development happens, and it is in your daily practice you will experience the magic of yoga.
We believe that every person in this world has a unique purpose - also called your dharma. During our 200-hour YTT you will get a deeper understanding of what your dharma is.
If you dream about becoming a yoga teacher, this 200-hour YTT is for you. But, even if you don't dream about teaching yoga, you can join the training. This teacher training is for everyone wishing to dive deep into yoga history and yoga philosophy and for everyone who is ready to deepen their physical, mental and spiritual practice.
Yoga history
Yoga Philosophy
Sanskrit
Asana lab
Bandhas
Anatomy and physiology lab
The 5 koshas
Pranayama
Mindful meditation
Yoga Nidra
Mudras
Mindful meditation
Yin Yoga
Chakras
Ayurveda
Implementation of yogic principles in everyday life
Intelligent and innovative sequencing
Verbal and hands-on adjustments
Practice teaching
Teaching skills such as voice, communication and holding space
Yoga ethics
Yoga as a business
Plan
Our teacher training is designed to create a balance between yin and yang. Therefore, we teach both energizing yang yoga (we focus on Ashtanga and Vinyasa) and grounding yin yoga.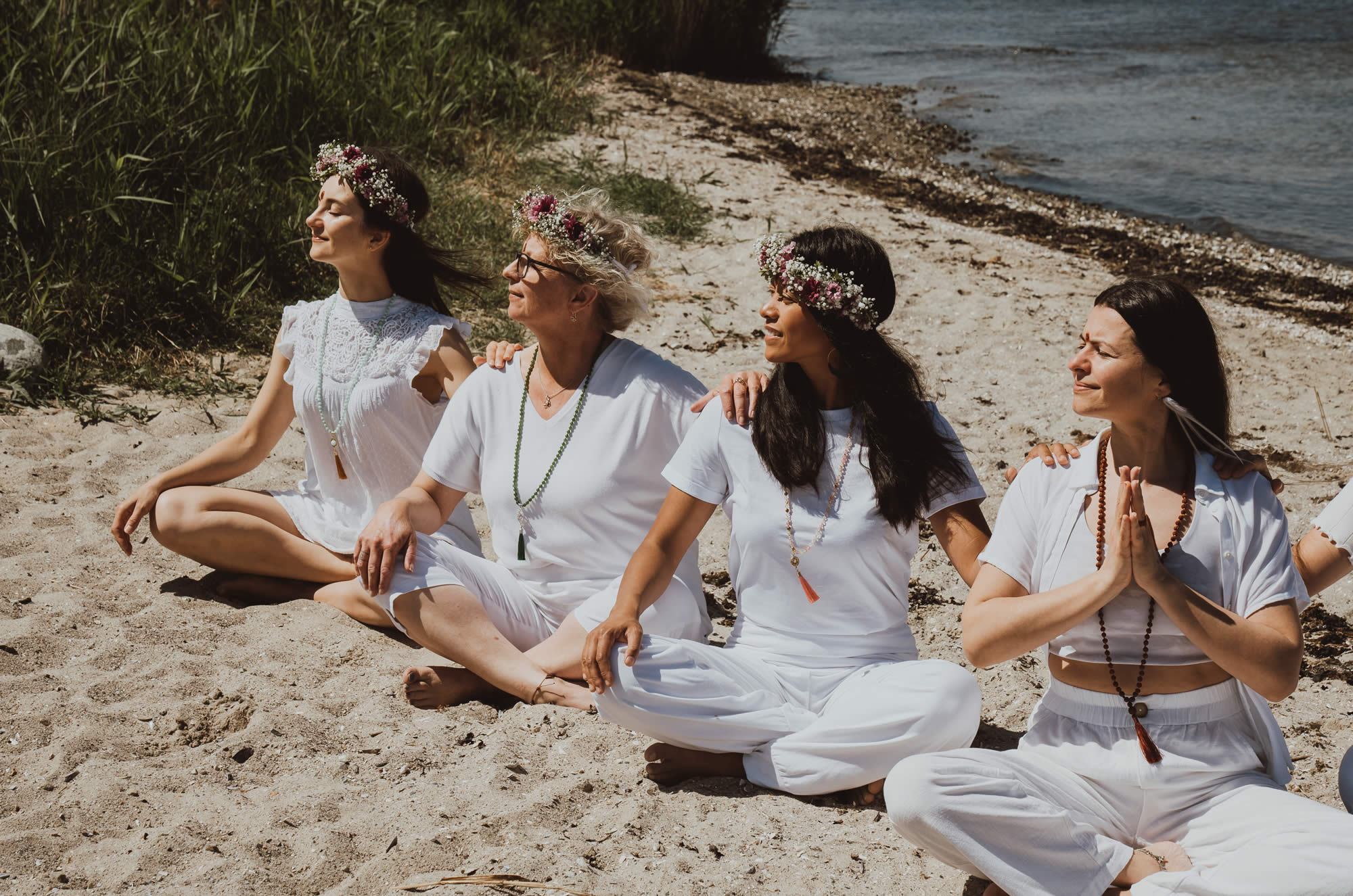 Yoga technique
We will teach you about yoga techniques through philosophy, theory and practical exercises. The techniques include:
● Asanas
● Pranayama
● Chanting
● Mantra
● Meditation
It is important to us that you both learn and understand each technique as well as knowing how to develop your own sadhana practice and teach others.
Asana
We will study the asanas in depth, and you will learn how to teach both advanced students and students that are completely new to yoga. You will learn about benefits, contra indications, adjustments as well as how you create a yoga sequence. 
Pranayama
Throughout the training we will share several breathing techniques with you. We will educate you about the benefits of pranayama as well as how you integrate pranayama into your teaching. Among others we will look at nadi shodhana, kapalabhati, ujjayi and anuloma viloma.
Kriyas
We will also touch upon kriyas. Among others we will look at how to practise jal neti, kapalabhati and agni sara. We will talk about the benefits of these practices as well as how to integrate them into your sadhana practice.
Chanting/mantra
Chanting and mantras are important parts of yoga, and there are countless mantras. We will look at several different mantras, and we will talk about the importance of both mantras and chanting.
Meditation
Meditation is an essential part of every yoga practice. In fact, many yogis believe that meditation is the most important part of a yoga practice. Therefore, we will talk about the importance of meditation and having a sitting practice. We will look at the benefits of meditation as well as how you integrate meditation into your yoga classes, and how to develop your own meditation practice.
Teaching
We will provide you with the necessary skills in order to teach yoga and share your own practice with others. We will share how to demonstrate asanas, how to observe students, and how to use both verbal and hands-on adjustments in your teaching.
We will also look at how you best communicate through language, choice of words and voice. Together we will practise how you actually teach a class, and you will also learn how to meet every student's needs. Furthermore, we will talk about the relationship between teacher and student as well as ethics.
During the training you will also observe your fellow students teach and teach yourself. In fact, you will start teaching from day one so you have plenty of opportunity to practise teaching in a safe and loving environment.
Lastly, we will look at how you actually start teaching. We will talk about yoga as a business, how to establish yourself as a yoga teacher, how to use social media for marketing and more.
Anatomy and physiology
You will learn about basic anatomy. Among other things we will teach you about the human skeleton, muscles and the nervous systems as well as how these are used and affected while practising yoga. We will also go over the cardiovascular system, the digestive system and ayurveda. Your anatomy classes also include classes about physiology, chakras, koshas, nadis and vayus.
Yoga philosophy, lifestyle and ethics for yoga teachers
As mentioned, yoga philosophy is very important to us. It is of the utmost importance that you get an in-depth understanding of how yoga is a lifestyle, and how to practise yoga off the mat. We will go over the foundational yoga philosophies and texts, including the Yoga Sutras of Patanjali, the Bhagavad Gita, the Upanishads and Hatha Yoga Pradipika.
Certified RYT200
Your 200-hour YTT will end with both an oral and written exam, where you will teach in front of your fellow students. After completing your 200-hour YTT with Art of Yoga you can be registered as a RYT200 at Yoga Alliance. This means you can use your certificate worldwide.
Everything you need to know & sign up
Class Sizes:
10-15 students
Yoga style:
Hatha, Vinyasa
Class Length:
22 Days
Food:
Vegetarian
Skill Levels:
All Levels
Certifications:
Yoga Alliance
Location:
Ohrid, North Macedonia
Your investment
FROM EUR 2680.- (paid in 3)
The price includes:
22 days accommodation
3 daily vegetarian meals ( On Saturdays only breakfast incl)
Manual and workbook
Breathwork
Balancing of the chakras
Closing ceremony
Yoga Alliance Certificate
Experienced, passionate teachers
The price doesn't include:
Airfare
Transportation
Pocket money
Activities not listed above
Conditions
You sign up and pay through our website. Once the deposit has been received, your spot is secured. Sign up is binding.
Deposits are non-refundable.  All payments collected for training fees are non-refundable within 90 days of the start date of the training.
Deposit
EUR 670 (secures your spot). Non-refundable.
200h. Hatha/Vinyasa YTT. 2024
Sample daily schedule:

07:00-09:00 Sadhana
09:00-10:00 breakfast
10:00-12:00 yoga philosophy
12:00-13:30 Anatomy, Physiology
13:30-15:00 lunch break
15:00-17:00 teaching strategies and practice
17:30-19:00 meditation
19:00- 20:30 dinner/ Free
Upcoming Teacher Trainings

Start: 09.06.2024- 30.06.2024